We must overcome:
NAME Statement on the 50th Anniversary of the Assassination
of Dr. Martin Luther King, Jr.
The National Association for Multicultural Education joins with people worldwide in commemorating the 50th anniversary of the assassination of the Rev. Martin Luther King Jr. To mark the occasion, NAME will hold its international conference in Memphis to observe the remarkable life and legacy of the civil rights icon. The theme of this year's conference is "How Many More 'Till We Rise Up? Multicultural Education, A Radical Response of Love, Life and Dr. King's Dream."

What's clear to NAME and other social justice and equity organizations is that Dr. King's dream of a "Beloved Community" based on justice, equal opportunity, and love for all human beings has been supplanted by an oppressive, worldwide disparity of wealth, an overwhelming and crushing amount of poverty, segregation, war, terrorism, gun violence, unsafe housing, a lack of clean drinking water, unequal education, and a resurgence of racism, sexism, homophobia and discrimination. Oxfam International recently reported that the share of the planet's wealth owned by the top 1 percent of the population increased from 44 percent in 2009 to 48 percent in 2014 while the bottom 80 percent of the global census owned a mere 5.5 percent of the world's wealth.

Dr. King believed the inequality was unsustainable. But his realization more than 50 years ago has been buried today beneath an overpowering commercialism, the absence of a living wage for the majority of people, and a total disregard for human rights. Dr. King, who was assassinated on April 4, 1968, in Memphis, Tenn., at the Lorraine Motel, at age 39, would be shocked by the reversal of progress that he and others in the Civil Rights Movement had achieved.

Included in the depressing turn of events is the disenfranchisement of black and brown people in the United States, the oppressive growth of the school-to-prison pipeline, the re-segregation of schools in the United States, and the grossly unequal education that students of color receive. Such conditions make upward mobility in the United States a thing of the past — especially for people living in poverty.

Multicultural education and empowering children to become global citizens would help to re-ignite Dr. King's Dream for a better world.

Like the Civil Rights Movement that Dr. King led from the successful 1955 Montgomery, Ala., bus boycott to legislation like the Civil Rights Act and the Voting Rights Act, multicultural education can provide a resurrection of that kind of energy reverberating from the streets fueled by young people into Congress, the White House, statehouses, and the board rooms of the United States and other countries so that a lasting change is possible and Dr. King's Dream of a Beloved Community can finally become a reality.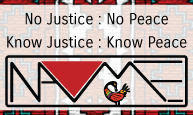 Donate Today!
Join Name ListServe
Join Today!
NAME News